Category: UFC 101
By Ron Raymond on Jul 14, 2009 | In UFC MMA, UFC 101
UFC 101 Betting Payouts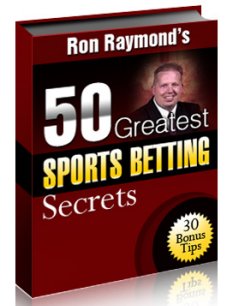 ---
UFC 101 Declaration
will take place at the Wachovia Center in Philadelphia and it will be hard to match the great event which took place at UFC 100 at Mandalay Bay in Las Vegas on July 11th 2009. However, one of the most exciting fighters on the planet will be taking part of UFC 101 and look for a great co-main event between
Forrest Griffin
against
Anderson "The Spider" Silva
.
UFC 100 Recap
However, before I get into U
FC 101 – Declaration
, here's my thoughts on the whole Brock Lesnar thing and take this with a pinch of salt.
Now that Brock Lesnar has pissed off everybody including Budweiser, you know UFC President Dana White is laughing all the way to the bank. If you look at every successful venture in life, there are always two sides to a matter, it's like the "good and the bad", the "yin and the yang". Jerry Seinfeld even made a show about it on one episode of Seinfeld, remember "even Steven"?
Brock Lesnar just became the new "Car Crash" or the "Mike Tyson" of the UFC!
First of all, as much as Brock says he loves when people boo or talks smack about him, nobody loves being hated, he would rather be in George St. Pierre's shoes then his own, because everybody or most people want to be respected and appreciated in life. Brock Lesnar was a target from fans and other MMA fighters the first day he stepped into the Octagon world and because he practically entered the MMA world at the same time as Kimbo Slice, he knew he basically had to distance himself from Kimbo's world, and show how he's different then the Youtube/backyard brawler. Furthermore, he needed to deflect the WWE stigma which followed him from the media and other fighters, but he didn't do a good job of that at UFC 100 on July 11th 2009 at Mandalay Bay.
What makes the UFC different from other sports, they talk their mind and nothing is stage. Sure fighters have mutual respect towards one another, but this respect thing in my view is overrated at times and let me explain why. Fighters walk into the octagon knowing their opponent wants to rip their head off, or perhaps cripple them for life or even try to kill them! When you have two guys in a cage and they are told to kill each other, screw the respect factor, just find a way to win or even better SURVIVE! Think about it, these guys are trying to kill each other for 15 or 25 minutes and then you want them to hug and shake hands? I agree sportsmanship is cool and to show respect is polite and it looks good to the fans, but it's not the fans that are getting cut up or in the emergency room getting stitched up or having a cast put on their arms.
What Lesnar did on Saturday is part of the game; he was just in a gage fight with a guy who was trying to kill him. What Lesnar did after the fight is what I call the "snap rule", after a "shocking event", you sometimes are not in your state of mind and you just aren't thinking, you are in survival mode until the environment you're surrounded in is stable to your view. UFC is a about controlled violence in a cage and there's no on/off switch from fighters when they are in a state of mind that is controlled by emotions and survival. Every fighter is wired differently and to ask guys to act like nothing happened after a personal or violent fight is ridiculous. If guys want to shake hands, do it in the dressing room out of the public eye. In fact, I would get rid of it in the UFC world. It's different in hockey, football, basketball and other sports that don't have some type of violence or ripping off people's heads.
Fighting is violence, shaking hands is like part of a peace process, you can't have both!
Sure hockey has fighting, but they don't shake hands at the end of a game, unless it's the playoffs and even then they have a choice to shake or not. Why make a huge deal out of it? Again, it looks great from a PR point of view, but it's either we rip each others heads off or we shake on it.
One of the best words of advice I was given in life; "when somebody says or does something that gets you mad, they are not the one getting you mad, you're the one allowing yourself to get mad." Sure Lesnar got off and gave everybody the one bird salute and talked thrash about the sponsor and in my view, the worst part of his antics is when he disrespected his wife, but that's his problem, not ours!
Say what you want about Brock Lesnar, but now that's he's pissed off 90% of the MMA world, you know Dana White will be all smiles come his next UFC Fighting event, because he will gross the biggest Pay Per View in maybe UFC History. Scoreboard!
UFC 101 Declaration Betting Payouts
UFC 101 - Declaration
will be held in one of the best sports cities in North America, at the Wachovia Center in Philadelphia, Pennsylvania on August 8, 2009.
Kenny Florian will enter UFC 101 as a +155 underdog vs. BJ Penn, which the
Offshore Sportsbooks
have made him-195 odds on favorite to win UFC 101. If you like Kenny "Kenflo" Florian like I do, wager $100 on Kenny to win $155. If you like BJ "The Prodigy" Penn, then wager $195 to win $100. Florian last fight was against Joe Stevenson and he beat him with a rear naked choke hold to bring his record 11-3.
The main event in my opinion will be the second last fight between Forrest Griffin and the pound for pound best fighter in the world Anderson "Spider" Silva. Griffin enters UFC 101 Declaration as a +280 underdog vs. Silva, whereas you would lay $100 to win $280. If you like Anderson Silva, the payout is $100 on every $340 wagered on him.
Silva will feel a bit of pressure entering this fight, as he was in a boring fight vs. Thales Leites at UFC 97: Redemption in Montreal, Quebec and the MMA fans were not happy with the performance of Silva.
Here are the
UFC 101- Declaration Fighting odds
for the August 8th event in Philly.
UFC 101 Main Event card
Kenny Florian +155
BJ Penn -195
Forrest Griffin +280
Anderson Silva -340
Amir Sadollah -125
Johny Hendricks +105
Kendall Grove +140
Ricardo Almeida -170
Kurt Pellegrino +190
Josh Neer -240
Alessio Sakara +275
Thales Leites 345
Preliminary card
Shane Nelson vs. Aaron Riley
Tamdan McCrory vs. John Howard
Thales Leites vs. Alessio Sakara
Matt Riddle vs. Dan Cramer
George Sotiropoulos vs. Rob Emerson
Jesse Lennox vs. Danillo Villefort
UFC BETTING
Want to lay a bet on UFC 101? Get your credit card ready and sign up with
Bookmaker Sportsbook
and get a 20% sign up bonus by mentioning Ron Raymond.